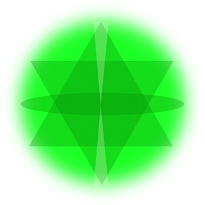 Gemstone Energy Medicine
Healing Sessions Wherever You Are
GemstoneTherapy.info
Gemstones Mandalas Colours Light Sound
Imagine special Gemstones and their Mandalas healing you with sacred geometries of light, sounds and colours that resonate with and call forth the powerful cosmic energies of the Universe, the quantum source field, to bring your body into coherent alignment with the frequencies of peak health and consciousness. Sounds create the shapes of light (photons, electromagnetic waves) that heal. This square mandala of four frosted quartz resonates with and carries the earth energy of the cube and its central (indigo) into the body to aid in the grounding that facilitates healing of the thoughts behind dis-ease.

Similiarity creates resonance. Gemstone Mandalas create energy flows similar to their own shapes. Circles, spirals, triangles, squares and pentagon connect with the platonic solid shapes of sphere, tetrahedron, octahedron, cube, icosahedron and dodecahedron. Here a orange carnelian and white beryl necklace spirals to resonate with spiral energies that break up old patterns within cells that inhibit healing.
"Thanks so much, With God everything is possible and from today onwards am going to live happily. God bless you so much and remember me in prayers always with my kids."
- Juddy, Kenya.

David Baillie
ND, BSc, RBT, RTC
Gemstone Energy Healing
Consciousness Coach
BOOK A 15, 30 or 60 MINUTE SESSION
Skype: davidbaillie9
Onstellar: Gemstones
Phone: Free when I call you in NZ or Australia
+64 (0)211-22-0910
Harmony Energy Centre: Harmony Forest, 239 Waitati Valley Rd, Dunedin, NZ
Booking Details